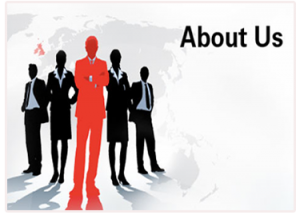 ABOUT US
Introduction Siva was created in 1993 and has built an enviable reputation as an Engineering, Supplier and Service provider of process and labora- tory instruments over the years. Siva has added a global presence to its customer orientation. Excellent service combined with technically compatible, cost effective solutions and delivers a powerful supply chain solution to meet customer demands. Our relationships with our suppliers are a key strength in allowing us to maintain the high standards of product availability for our custom- ers. The breadth of our product offering means that we are able to provide product solutions to a wide range of customers from all areas of industry.
Instrumentation Products and Services
Main Activities
Siva is the global specialist in Oil & gas, Energy, Pulp & paper, Utili- ties and transport infrastructure. The company serves these industries through its activities in the fields of power generation and service con- tracts and marine. Siva offers its customers a complete range of innovative components, systems and services covering design and supply as well as com- missioning and long-term maintenance and has unique expertise in systems integration, and application of advanced technologies. Following the full integration of the activities, Siva today has annual sales in excess of six million Canadian dollars and employs more than 28 people in over 8 countries.
Services in Oil & Gas Industries
Siva provides engineering, procurement, supply and contracting ser- vices dedicated to utilities and process control techniques required by the oil and gas industries. Since 1995 Siva has gained a wealth of experience in the oil and gas processing industries. We are active in any kind of industrial instru- ment & electrical installations for oil & gas processing, from the design and construction of new on-shore or off-shore production or treatment facilities, revamping of oil refining and petrochemical plants, produc- tion, transportation and storage of oil & gas (pipelines, terminals, tank farms). Our company has already been working with more than 500 oil and gas and EPC companies around the world.
New Plants
Within the scope of its expertise, Siva is capable of taking the responsi- bility of its equipments engineering, procurement up to commissioning and startup, maintenance and training. Furthermore, this global approach in our domain of expertise allows the identification of a homogeneous and clearly identified part of the work which can be associated with a specific financing arrangement from those in place for the project. However should the final Client or the general contractor prefer to en- quire for some specific tasks of the whole scope of work of the project, we offer this flexibility and we are available to perform these tasks at any stage of the project from equipment specification, procurement, up to erection, commissioning and start-up on site.
Siva and its Partners support wide range of system hardware and PLC. Our excellent long standing relation-ship with respectable third party manufacturers help us to meet our Clients various requirements while remaining independent from hardware manufacturers. Siva acted recently as a system integrator for the Marine ship Bal- last tank modernization project in Canada. The monitoring and control systems including PLC, HMI, electrical control system, Logic and field instruments were designed, procured, installed and commissioned by Siva